Welcome to True-U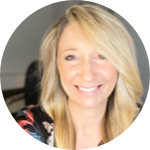 My name is Julie…
I believe that everyone has the right to be happy and follow their dreams with confidence and with a healthy mindset. I also believe that sometimes it feels like we are stuck (with feelings of stress, anxiety, procrastination, overwhelmed, expectations, social media, unwanted habits) and don't know which way to turn.
Hypnotherapy with NLP (Neuro Linguistic Programming) are only two of the integrated approaches I use to make rapid, real and lasting changes to lives of people like U. My dream is for you to become the author of your own story and gain back control of your life.
In my sessions, I help clients resolve issues, limitations and unwanted habits which ultimately leave them feeling free and able to achieve their dreams.
If you would like the opportunity to work with me, I can offer you a CONSULTATION where we can discuss the best approach to help you achieve your dreams or you can call me directly on 07956 574493.

This is YOUR life, let's make it best one possible!
We can make positive changes rapidly as I work with you to create a targeted and effective approach personalised to You! Let's start today, this is YOUR life!
And remember…
"It is never too late to be what you might have been"
George Eliot
Session plan and menu of treatments
It is recognised that no matter what therapeutic approach is being used to support someone – it is the quality of the actual relationship between the therapist and the client which is the most important factor!
My calm, honest and friendly nature allows me to build rapport and respect with my clients early on in the sessions, which allows us space for empathy and intuition. Each session will be based solely on your needs on that day with a genuine belief that you have all the inner resources and the capacity to change. I want your life improvements to continue to be as personalised to you as possible, to allow these amazing changes to take place in your life!
Categories of care
Anxiety / Low self-esteem / Low Confidence / Low Emotions
Menopause emotions
Stress / Overwhelmed / Blocks ie Financial, Infertility, Career
Public Speaking / Driving / Flying /
Weight loss / Emotional Eating / Smoking
My limited time offer to you!
My offer to you for the first session at a reduced rate of £38, then returning to £60 per session thereafter.
Free initial 15 minute consultation to discuss the best approach to help
you achieve your personalised goal
CORONAVIRUS UPDATE: In accordance with government guidance, session are available at True-U located at located at The Dorset Practice, Poole Quay or alternatively online.
Please see Limited Offer terms and conditions terms and conditions

What my clients say…
I loved working with Julie, her approach would make anyone feel comfortable. I particularly like how in depth our discussions were before any therapies were used.  She also gave me the confidence to believe in myself again. I would definitely see Julie again and highly recommend her.
Julie is a simply a magician!
Was a great experience!  Thank you Julie.  You changed my outlook on life and the way I live it.  I'm a much happier person.
Although Julie asked a lot of questions, I didn't feel uncomfortable.  I answered all of them honestly.  I felt a lot better after the first session.  When I had a couple of hypnotherapy sessions, it was brilliant. Amazing to feel calm and relaxed.
Before the corona virus struck, I consulted with Julie on a number of occasions. During our consultations I found Julie to be very empathetic and friendly. She had a knack of putting me at ease and we had no awkward or embarrassing moments. Julie has a very real ability to connect with people, and to try and find the cause of any problems. I have no hesitation in recommending her.
Julie helped me not only with my fertility issues, but also issues from my childhood which I feel was the main block for me.  Julie was there for me when I had job issues and was in a state.  She helped me to get through it all and gave me tools to help myself which I am very grateful for.    Thank you so much Julie, I really appreciate all of your help and it was very lovely to meet you.
True-U blog
If I were to have my life over again, I wonder what I would do differently. I love this following extract which was written by an 85-year-old man who learned [...]
Sign up to my quarterly newsletter
I hope you enjoyed my free wellbeing programme downloadable from this site. By signing up to my regular newsletter below you will receive a bonus free hypnosis download, 'Calm and Relaxation in 10 minutes'. Do let me know how relaxed and calm you felt afterwards!
Please refer to the Terms and Conditions for more information. Hypnosis is calming and wonderful and has the potential to make positive changes. As with all hypnotic material you may be entering a different state of awareness and for this reason please exercise caution. Do not operate machinery or drive whilst using hypnosis downloads. Use your common sense.